The Different Types of Custom Cars
There are several types of custom cars and car customizations available these days. There seems to be a customized version of cars available for almost every type of person out there. Here are a few of the various types of custom cars now available. You may find that one of these types of cars is just right for you and your interest.
Vintage Customization
There are so many cool vintage cars which are being collected by more and more people these days. The issue with many of these cars is that whole they have great looks to them; they are not practical or safe in today's world. Many of the cars which were built more than 30 or 40 years ago have the need to have custom work done to them so that they do not leak out harmful fumes. Other need to have their break systems replaced so they meet today's safety standards. There are even some models which have to have seat belts installed into them so that those who drive them or ride in them can do so safely.
Any of the techniques which are used to add these types of modifications to custom cars can be done without interfering with the original design of the car. This is important because those who collect custom cars want to have them be safe while still preserving the look which originally attracted them to these cars.
Performance Cars
There are several movies which have been released in the past few years which glamorize the world of illegal custom sports car racing. Many people do not realize that this type of racing is a legitimate sport. There are several racing groups and competitions which are held in almost every major city in the United States. Many of the legitimate racing organizations which are open to armature racers host their races on legitimate car racing tracks. Others host races in large parking lots which they have rented just for some events. The best of these organizations do everything they can to put several safety features in place. This means you can participate in these races with your own custom car with minimal risk.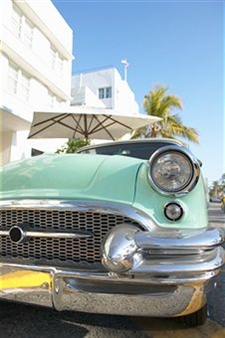 If you interested in custom sports cars then there are several of these cars which you can purchase and customize. Many of the customizations which are done on these cars are done strictly to improve the performance of these cars. Many of these improvements are done to the engine and fuel systems of these cars. Be sure that of your having any type of this work done be sure to have them done at a shop which has a history of doing this work well. Getting references can be a good idea.
Hydraulics
There are several people who enjoy both watching and driving cars which have been equipped with specialized hydraulic systems. These systems can ma make the car hop up and down with the push of a button. There are several competitions help in places such as southern California where people where people compete to have their car hop the highest.
Comments for this post are closed