The Top Three Customizations for Your Car
Having a unique car is something which has been a pursuit for many people for decades now. It is something which has been making inroads from those who are looking for race-worthy vehicles to those who just want to have a great looking car. Customizing your car does not mean that you have to completely change out the engine and spend thousands of dollars. In fact, the top three customizations that you can do will not even cost you a lot of money. These are purely external changes that you can make so that your car will look better.
The first change that you can make is in a body kit. After that, you might want to get a paint job. Additionally, the wheels can get changed out. These three changes will help you to have a car which looks ready to race even if you have a stock engine under the hood. The better the shop that you get these car customizations from is, the better your chances are that they will last a long period of time. This is why most people will always do their research before buying anything.
Body Kits
The first thing that you will notice whenever you are looking at a car is the shape of the car. The lines of the car should follow certain symmetry and flow if the air is to move around the vehicle. The more that this happens, the less drag the car will have and the faster it will go. Adding on body kits will help in reducing the drag a car has so that it can go faster. The best body kits are those which are designed just for your car. This will help you to be able to make sure that you are able to quickly add it to the car.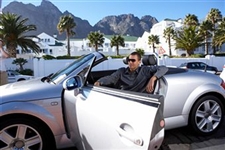 Paint Jobs
The regular paint job that you have on your car is something that you will not have to live with. Instead, you will be able to add a deeper level of color to your car by adding things like pearl colors and metallic finishes. These different customizations will allow you to be able to have a car which will look different depending upon which angle you look at it. While many have these kinds of paint jobs, you can also have custom designs added in before it is sealed.
Custom Wheels
The stock wheels will look pretty silly on a car which has been customized. Of course, even if the wheels are the only thing that you will change, it will allow you to be able to have a unique look to your car. You can choose from alloy wheels to the different chrome wheels which are favored by those who have been tuning their cars for a while. Remember that these wheels cannot be balanced, so you do not want to go fast over speed bumps or drop into any kinds of ditches along the way.
Comments for this post are closed